How I Got Started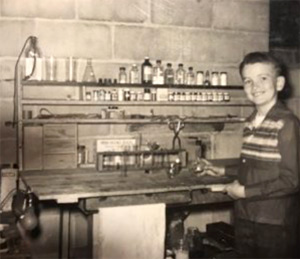 Born in the mountains near Asheville, N.C., David Fisher started his first vegetable garden, at four by eight feet, at the age of ten with little more than a shovel and encouragement from his dad. He was also very much the boy-scientist, with his own lab in the basement. By the time he left for N.C. State University—where he majored in biology—he had a 50' x 100' garden that flourished with tomatoes, corn, bell peppers, squash, cucumbers, watermelons, and an heirloom variety of butterbeans that had been grown in the family for over a hundred years. After a two-year stint as a U.S. Navy cook on a destroyer escort, he attended the University of Wisconsin, where he earned an MS and PhD in botany. Post-doctoral research positions with the USDA and at the University of Gottingen (Germany) followed.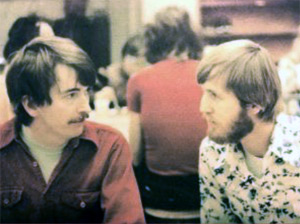 He was then off to a position in the Botany Department at the University of Hawaii, where for six years he taught botany and continued basic research in botany. However, after some seventeen years at four major universities, he felt that something vital was missing. So he left the Hawaiian paradise behind and moved to Fairfield, Iowa, home of the small, avant-garde Maharishi University, which specializes in consciousness-based education. There, everyone meditated twice a day, the main cafeteria adopted the first all-organic vegetarian cuisine in the country, and in general the University embraced a much more sustainable lifestyle.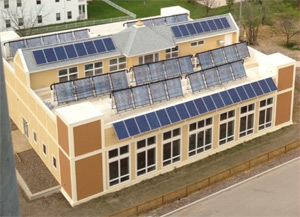 As he continued to teach botany, his botanical interests broadened to agriculture, and he started up a USDA-supported research program to develop sustainable resistance in potatoes to the Colorado potato beetle. His interests then broadened further to environmental science and sustainability in general, whereupon he launched the world's first four-year degree program with a BS in Sustainable Living. As enrollment quickly ballooned from an inaugural six to fifty students, he then led a successful effort to design, fund, and build the Sustainable Living Center. Combining building standards of West and East, modern and ancient, it remains the only environmental building to have met 95% of the criteria for LEED, the Living Building Challenge, and Building Biology, as well as 100% of the criteria for Maharishi Vedic Architecture.
Then, culminating some 40 years in academia, Dr. Fisher left teaching research behind and became Professor Emeritus as he began to devote his efforts to developing and writing about a concept he calls Humanature. It represents the next logical step after the now-emerging theme of regeneration, itself the successor to sustainability. However, when the pandemic erupted and the food became an issue, especially for the low-income, he switched to promotion of the home food garden with his book, Just Grow It Yourself.
Without the depth and breadth of these life experiences—at three Land-Grant universities with strong botany programs, the East-West dimensions of an elite university in Germany, the University of Hawaii, and Maharishi University; the years of teaching, research, and publication in basic botany, environmental science and crop breeding; the broad cultural diversity encountered at all these venues, and the development of consciousness-inspired sustainability at Maharishi—he would not have arrived at his startling conclusion: that home gardens are vastly more efficient and beneficial than the industrial food system.